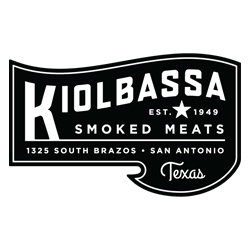 Food Production Worker - 1st and 2nd Shift
Sorry, this job has expired.
San Antonio, TX
Kiolbassa Provision Company is now hiring Food Production Workers.
As a Production Worker you will be involved in all phases of crafting our authentic smoked meat products, including sausage and chorizo.
We offer:
• Medical/Dental/Vision Insurance
• 401(k) matching program
• Life Insurance
• Supplemental Life & AD&D Insurance
• Paid time off
• Shift differential
• Paid holidays
• Short-term disability
• Bereavement leave
• Jury duty leave
• A unique culture that has been recognized in the last 5 years as a San Antonio Top Work Place.
If you are passionate about enriching the lives of others through hand crafted smoked meats and interested in growing with a company that will invest in you, apply today! Apply with a resume/work history and you'll will be given first consideration.
• 1 year of experience in a related field is preferred.

• Must pass background check and drug screening.

• Maintain attention to detail on the quality of the product.
• Follow good manufacturing processes in kitchen and packaging areas.
• Place sausage links in a Multivac Packer.
• Move and navigate empty and full trolleys throughout the production area.
• Remove product from sticks and into sausage cutter and place sausage links in a Multivac packer.
• Identify sausage that is out of specifications and place in a rework bin.
• Collaborate in other areas in the packaging department, which may include cutter, before shrink tunnel, metal detector, bypass label area, peeler machine, and peeler table.
• Ensure all daily productivity is completed efficiently and in a timely manner.
• Ensure that you will be compliant with regulations, company policies, and procedures related to team member safety, and quality programs.

• Ability to lift up to 30 lbs.
• Ability to keep up with production pace.
• Ability to troubleshoot problems throughout the production run.
• Ability to work in a team oriented environment.
• Ability to function in a 5S environment (organizing, cleaning, developing, sustaining a productive work environment).
• Ability to cross train and work in different sections of production as needed.
• Day/night shifts available. You must be flexible to work hours, shifts, and weekend schedule.

We are an Equal Opportunity Employer.
6168275