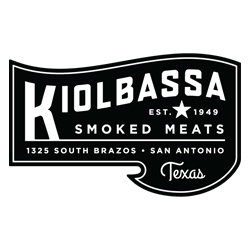 Food Production Worker
Sorry, this job has expired.
San Antonio, TX
Health Insurance, Life Insurance, Vision Insurance, Disability Insurance, 401K / Retirement plan, Paid holidays
Those applicants that apply with a resume/work history will be given first consideration!

What you offer us:
Ability to lift up to 30 lbs
Ability to keep up with production pace.
Maintain attention to detail on the quality of the product.
Ability to troubleshoot problems throughout the production run.
Ability to work in a team oriented environment.
Ability to be flexible with work hours, shifts, and weekend schedule.
Ability to function in a 5S environment (organizing, cleaning, developing, sustaining a productive work environment)
Ability to cross train and work in different sections of production as needed.
What we offer you:
A unique culture that has been recognized in the last 3 years as a San Antonio Top Work Place.
Medical/dental/vision insurance, 401k matching program, life insurance, supplemental life & AD&D insurance, paid time off, shift differential, paid holidays, short term disability, bereavement leave, leave jury duty.
If you are passionate about enriching the lives of others through hand crafted smoked meats and interested in growing with a company that will invest in you, APPLY TODAY!


Preferably 1 year experience in a related field.
As a production worker, you will be involved in all phases of crafting our authentic smoked meat products like sausage and chorizo. Responsibilities will include following good manufacturing processes in kitchen and packaging areas. Placing sausage links in a Multivac Packer. Move and navigate empty and full trolleys throughout the production area. Remove product from sticks and into sausage cutter and placing sausage links in a Multivac packer. Identify sausage that is out of specifications and place it in a rework bin. Additionally, you will collaborate in other areas in the packaging department, which may include cutter, before shrink tunnel, metal detector, by pass label area, peeler machine, and peeler table. This role will ensure all daily productivity is completed efficiently and in a timely manner.
One of the most important aspects of this position is to ensure that you will be compliant with regulations, company policies, and procedures related to team member safety, and quality programs.

day/night shifts available. Must be flexible to work hours, shifts, and weekend schedule.
10683